Day 01 : Mcleodganj to Tang Narwana by Bus then trek to Guntu Gote (3385 Mts.)
Report in Dharamshala by 8 AM. Take a taxi from Dharamshala to Narwana village (approx2 hrs).We will start our journey for Guntu Gote early in the morning from Narwana village at approx. 10 AM in the morning. After crossing a sizable stream hopping across boulders and wading through knee deep water you will find the faint trail through the dense forest is laid along the stream to across which sheer cliffs .Overnight in tents at the Guntu Gote base camp.
Day 02:  Guntu Gote to Camping Site (3700 Mts.)
At this time, the toughest section of the Toral Pass Trek begins, taking you to the summit of camping site of Toral Pass at an altitude of around 14200 feet. The terrain is completely rocky without any vegetation at all. Snow covered mountains tower on either sides. Overnight stay at campsite.
Day 03:  Camping Site to Toral Pass & back to Gunto Gote  (8 km) - 5 - 6 Hrs
Getup early morning around 8 am and start trek early to Toral pass and come back to Guntu gote base camp and spend night under the beautiful blanket of stars.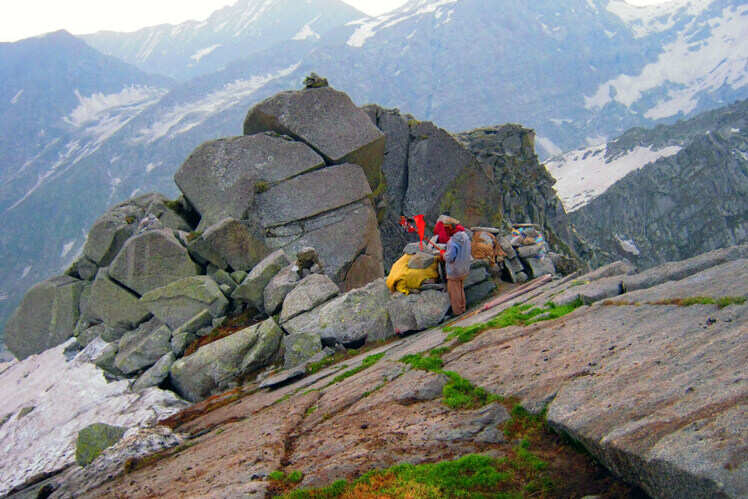 Day 04:  Guntu Gote to Tang Narwana and then to Mcleodganj (10 km) - 5 - 6 Hrs
Next day descend down to Tang and then catch a bus to Mcload gunj.